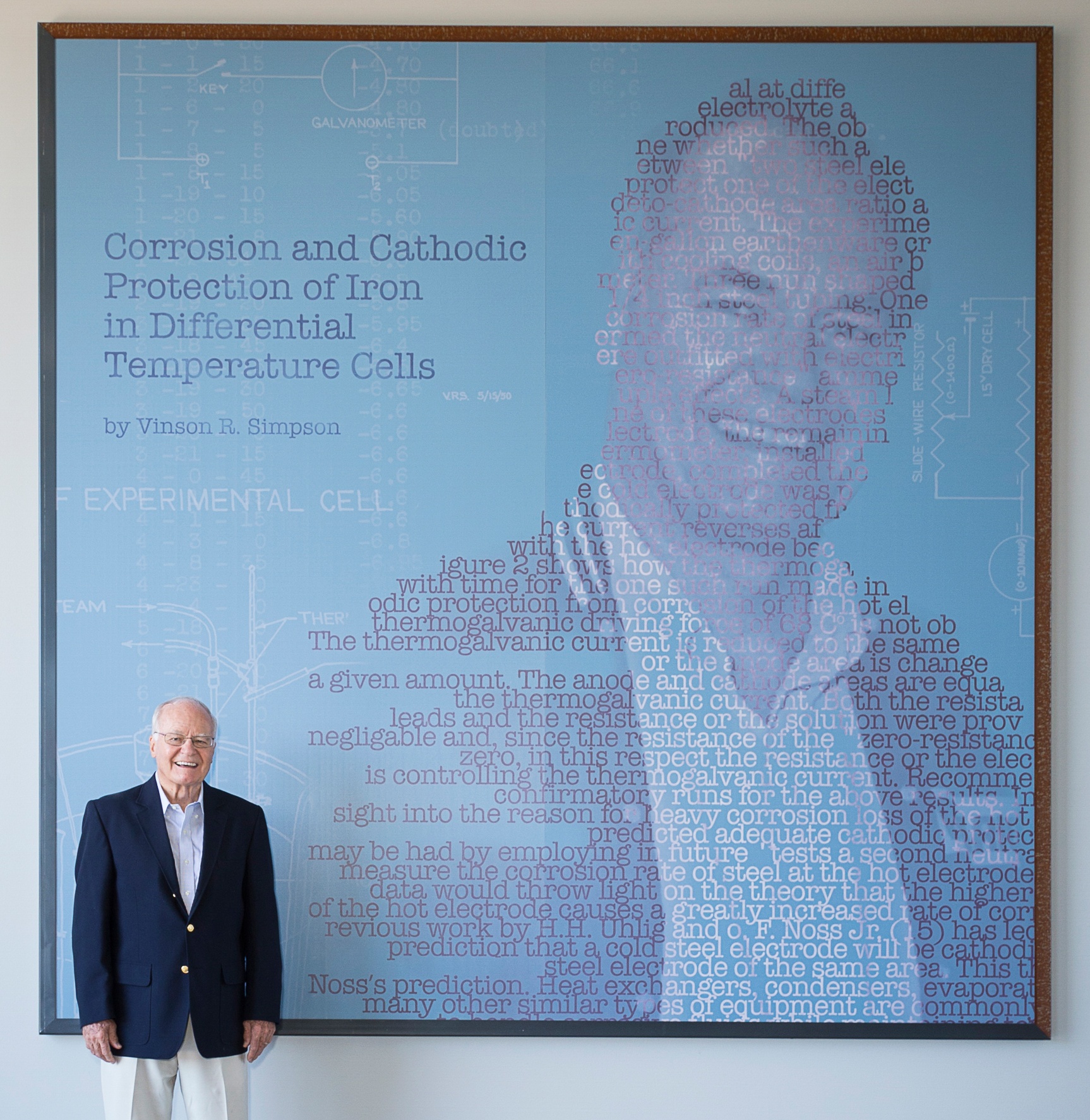 Marion Body Works is sad to announce the passing of previous owner, Bud Simpson.

Vinson Raleigh (Bud) Simpson, Jr., age 89, recently of Clintonville, Wisconsin, passed away peacefully at home in Green Valley, Arizona, on January 1, after a short illness.
Bud Simpson was a businessman, philanthropist, trombonist, runner, cross country skier, lake swim leader, racquetball player, snorkeler, reader, Eagle Scout, canoer, and water skier. In 1946, Bud graduated from Proviso High School in Maywood, IL, where he met his first love and life partner, Elizabeth (Betty) Matte Simpson. In 1950, Bud proudly became the first college graduate in his family and to the end could break into his M.I.T. fight song on a moment's notice.
Bud and Betty were married on September 29, 1950. Their honeymoon was brief, a drive in a borrowed car to LaCrosse, Wisconsin, where Bud began the following Monday in the student training class at the Trane Company. Bud rose steadily through the ranks at Trane while earning an MBA from Indiana University in 1955, and was ultimately named President and Director. During his time there, he was able to take Trane public on the NY Stock Exchange. From 1976 to 1980, Bud was President and Director of Marathon Electric Manufacturing Corporation, Wausau, Wisconsin.
In 1980, Bud's entrepreneurial dreams came true with the purchase of Marion Body Works, Marion, Wisconsin. Strengthening the company and building a legacy at Marion was a challenge and labor of love until his retirement in 2003.
Bud's legacy continues; his family owns and manages Marion Body Works, Inc., that has grown 20-fold since his purchase in 1980. He diversified the product offerings to five distinct markets and that has sustained us into our 113th year of continuous operation in Marion.
The Marion product is in every state and scattered around the world as our Defense products support our warfighters and Allies. Bud served his country as an officer with Strategic Air Command of the USAF earning the United Nations Ribbon, the Korean War Ribbon and the Commendation Medal.
Bud was a community leader serving on numerous industry and nonprofit boards throughout his life.
Friends and co-workers at Marion salute Bud, he made a difference and left a legacy.
Memorial Service Info
Visitation from 9-11 will precede an 11:00 service, Friday, January 12, at Christ Congregational Church, Clintonville, WI. Lunch will follow at Northwinds Banquet Hall, Marion, WI. A service was also held January 5, at Valley Presbyterian Church, Green Valley, AZ.
In lieu of flowers donations may be made in Bud's memory to Rotary International at www.rotary.org or the Salvation Army at salvationarmyusa.org.