Marion, Wis./Shawano, Wis. – Mike Foley, Vice President, will retire from Marion Body Works after 34 dedicated years with the company. Mike started off his career at Marion Body Works selling commercial van bodies. He worked diligently to develop both regional and national fleet accounts. As his career developed, he remained true to his van body sales roots while also adding various defense body and custom engineered vehicle accounts. Additionally, Mike played an integral role in shaping the strategy and vision for the organization.
Marion Body Works has been incredibly blessed to have Mike on the team for the past 34 years and wishes him well in his retirement!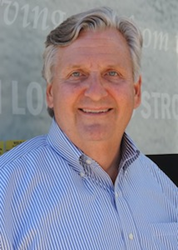 Please reach out to Kevin Ignacio, vice president (kignacio@marionbody.com), or Cal Kanowitz, director of sales and marketing (ckanowitz@marionbody.com), for any inquires that would have been directed to Mike.
For additional information about Marion Body Works, including a list of current job openings, click here.