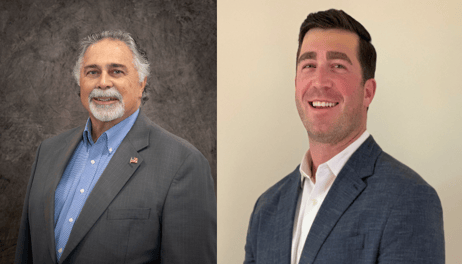 Pictured on left: Curt Ignacio; Pictured on right: Kevin Ignacio
Marion, Wis./Shawano, Wis. – Curt Ignacio, President and CEO of Marion Body Works, steps down as President after 30 dedicated years in the role. Effective Monday, February 6th, 2023, Curt will transition to the role of CEO and Chairman of the Board of Directors. This transition will mark the beginning of a new chapter for Marion Body Works. However, it is a new chapter of the same book as Kevin Ignacio, Vice President of Marion Body Works, will take on the role of President.
Since joining Marion Body Works in early 2020, Kevin has been involved in all facets of the business. He has managed sales teams and customers throughout the company's product lines, led the effort to craft strategic plans and initiatives, and has become one of the faces of Marion Body Works. Kevin's involvement and understanding of the entire organization, along with his dedication and passion for its success, ensures the history as a family owned and managed business will be maintained for the next generation.
"Holding the position of President and leading the organization over the last 30 years has been the honor of a lifetime," said Curt Ignacio. "However, now is the time for me to step out of the day-to-day operations. I am incredibly confident in Kevin's readiness to take this well-deserved next step."
Curt has served as President of Marion Body Works since 1993. First as Co-President with Jim Simpson and then President and CEO following Jim's unfortunate passing in 2012. As CEO and Chairman of the Board of Directors, Curt will remain involved in the business, attending company functions and trade shows, meeting and thanking customers, and being involved in setting the strategic direction of Marion Body Works.
"Curt and I share similar views on a lot of things, but most importantly, our love for the people and customers of Marion Body Works," said Kevin Ignacio. "Curt leaves behind a legacy, and I am confident we have the right team in place to continue our success and growth for generations to come. It is an honor to lead the organization into the future."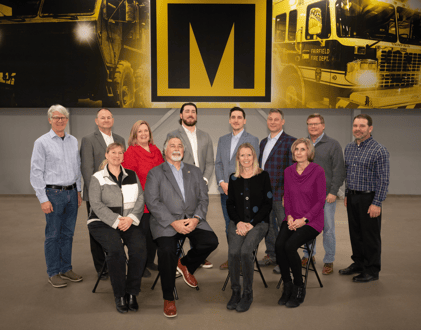 Pictured: Marion Body Works Leadership Team & Board of Directors
For additional information about Marion Body Works, including a list of current job openings, click here.