Marion Body Works A leading national manufacturer of commercial truck bodies, fire & emergency apparatus, custom cabs, custom engineered vehicles, and defense bodies, celebrated the grand opening of its new manufacturing facility with an official ribbon cutting ceremony Friday, October 21.
The ribbon cutting ceremony, included words from Curt Ignacio, president and CEO of Marion Body Works, Kevin Ignacio, vice president of Marion Body Works, and Congressman Mike Gallagher, representative of Wisconsins 8th District. Community members, business leaders, and local dignitaries joined the celebration to mark this milestone in the company's history.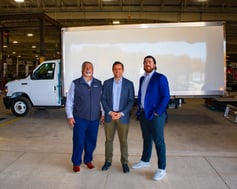 "This new manufacturing space is a huge step for the Marion Body Works family. I say family because that truly captures our culture," said Curt Ignacio, president and CEO of Marion Body Works. "At Marion Body Works, we make sure our employees have the tools they need to be successful, and this space will allow them to do just that, while also allowing us to better meet the needs of our customers."
The new Shawano facility, located at 105 Plank Road, Shawano, WI, is Marion's second operating plant in Wisconsin, just 22 miles east of their main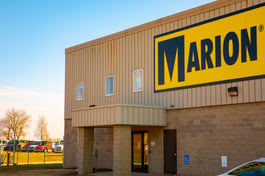 headquarters. Over the past five months, the Marion Body Works team has been transitioning the commercial truck body line into the new facility. Covering 113,000 square feet of manufacturing space and 7,000 square feet of office space, this expansion carries a goal of enhancing throughput and acting as a catalyst for continued growth of the product line.
With over 117 years of expertise, Marion Body Works has worked diligently to develop high quality solutions that are tested and trusted—from commercial truck bodies and custom engineer vehicles and cabs to defense and fire & emergency vehicles. With a focus on excellent workmanship and honest value, the Shawano expansion brings nearly 50 job openings at their Marion and Shawano locations. Marion Body Works is looking for creative, passionate, and dedicated people to join their team.
For additional information about Marion Body Works, including a list of current job openings, click here.