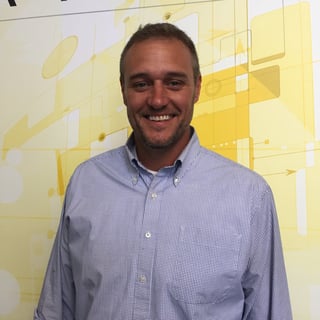 Marion Body Works, a leading manufacturer of Commercial Truck Bodies, Fire & Emergency Apparatus, Aluminum Custom Cabs, Custom Engineered Vehicles, and Defense Products, is excited to announce the hiring of Mark Uetz as its new Commercial Regional Sales Manager for the Minnesota Territory.
Mark brings more than 10 years of sales experience to the job, which Mike Foley, Vice President of Sales & Marketing for Marion Body Works, believes will be instrumental in helping the company achieve its strategic goals.
"Mark came to us with the highest recommendations. Working from his home office in the the Twin Cities area, will help make Marion's response to customers' needs in this key region even better," said Foley. "I am very pleased Mark joined Marion. His knowledge and customer focus fit well with the rest of the team."
Mark served in the military and attended DeVry University. He is a Certified Diesel Mechanic, and use to operate the same Marion Hemmitt bodies we build today at Marion. Mark is married to his wife Kari, and together they have 5 children and one grandchild. He and his wife started a foundation called KICKcancER, and are committed to serving children that are diagnosed with this disease.
Please join us in welcoming Mark Uetz to the MBW team.
About Marion Body Works
Marion Body Works manufactures Fire & Emergency Apparatus, Commercial Truck Bodies, Aluminum Custom Cabs, Custom Engineered Vehicles, and Defense Products for customers across the country. Marion has been privately owned, family operated, and continuously operated in Marion since they were founded in 1905. Marion specializes in all aluminum products, with more experience in this area than any other U.S. manufacturer. The company's capabilities include aluminum and steel fabrication, welding, plumbing, foam insulation, hydraulics, electrical and electronic controls, and painting.