4 Concepts of a Marion Commercial Body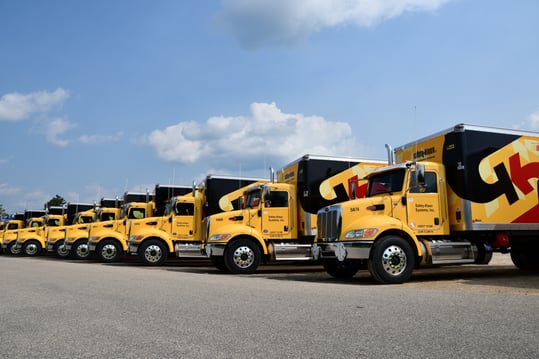 Custom, quality, efficient… all of those words speak to a business owner looking to invest in a new fleet of commercial vehicles. You know what you want, but have a hard time finding manufacturers that can give you exactly that. Marion is a trusted manufacturer of Commercial Bodies and our team is going to help you get the best truck for your business.
We have four main messages that we want to communicate to a new buyer: Truly Custom, Added Strength, More Payload Capacity, and Greater Maneuverability.
Truly Custom:
Tell us what you need, and we'll build it.

Each vehicle will perform to your product and industry.

Customized with hundreds of features: rails, ramps, lifts, door options, access points, walls, interior and under body storage, and more!
Added Strength:
Custom Fabrication shop using the latest CNC technology. This allows Marion to consistently repeat intricate cuts.

Tensile strength is 105% stronger than 3003 sheet; 36% stronger than 5052 sheet.

Fully extruded using state-of-the-art fabrication systems.
More Payload Capacity:
Lower body weight without sacrificing strength.

Increased payload capacity without increasing chassis GVWR.

Components last longer.
Greater Maneuverability:
Made of premium aluminum and steel.

Lightweight and low center of gravity.

More maneuverable than other trucks.
Once you were ready to move forward in the buying process, you contacted the sales team at Marion Body Works. From there, the decision was very clear that Marion would be the manufacturer of choice based on the dedication the entire team provided. They proved that a customized fleet could be done from the start of the process through the final stages.
---

Still hung up on how Marion Body Works does it best? Click the link below for a free guide on the features that they showcase in all of their product lines.