Fleet of Custom Delivery Trucks for Appliance & Electronics Superstore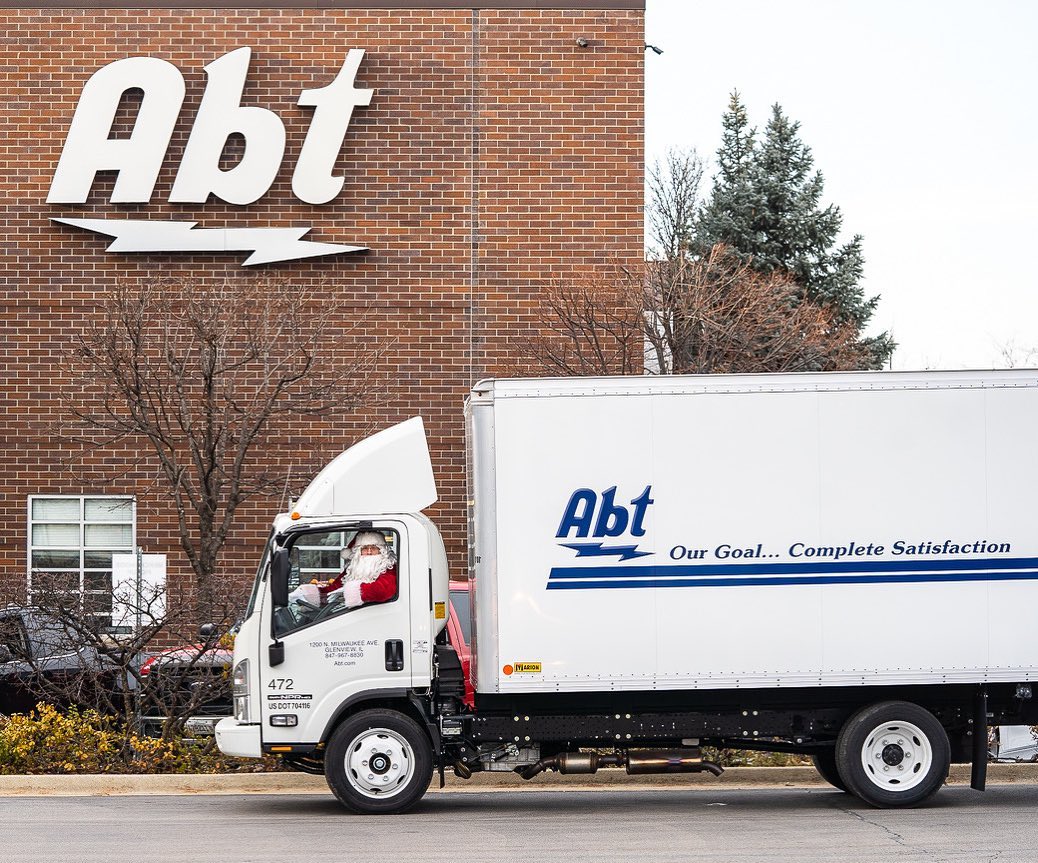 Delivering and installing high end consumer electronics and appliances is as much about the service as it is about the products themselves. Family owned Abt Appliances & Electronics has been providing legendary customer service to Chicagoland since 1936, with top brands and a dedicated delivery team.
Abt knew it was vital to their business to retain their valuable, highly trained, driver/installers who become the face of the company with every delivery. Abt chose Marion Body Works to standardize their fleet and improve employee satisfaction by making every delivery truck the same. "Everyone that works here is here for years," said Chuck Metoyer, Abt Fleet Manager. "We want them to have no surprises when they get on the job. All the tools and equipment you need are on the truck and in the same place. It saves time and makes the delivery go smoothly." Since 2012, Abt has purchased over 150 custom Marion delivery trucks built on Isuzu's 16' NPR HD chassis and 24' NRR chassis.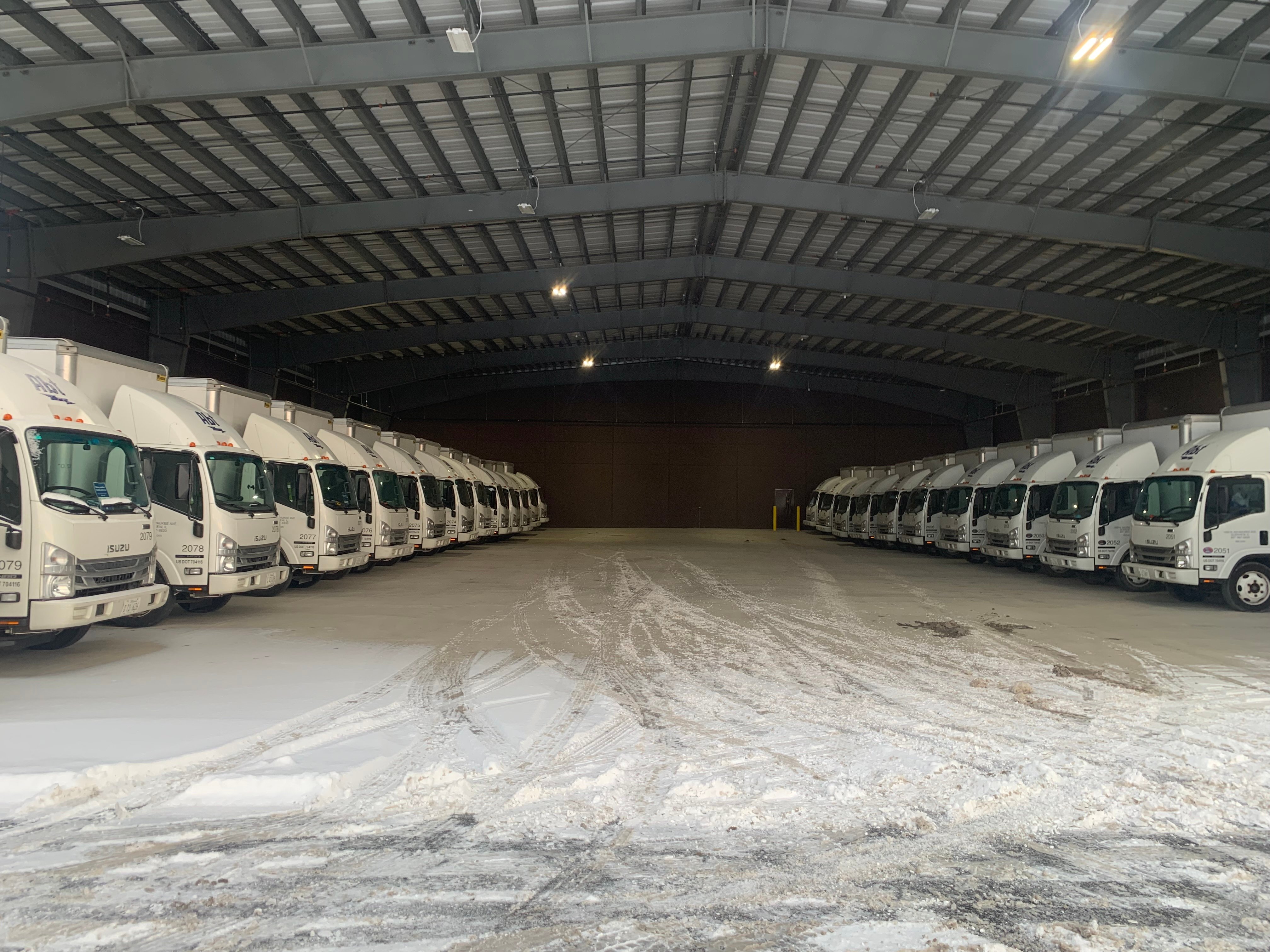 Prior to 2012, Abt had been using a different manufacturer as their truck supplier, with limited success including production delays. "I dealt with our competitor for years, never talked to anyone that was in the shop actually building the boxes. With Marion, I had access talking to my salesman plus the engineers and anyone actually building the box," said Metoyer. Marion's quality, attention to detail and open communications have fostered a decade long partnership between the two companies. "Marion has always been here if I need something. I can pick up the phone and talk to someone. They are just that responsive and make stuff happen within a couple of hours. Our previous builder … it might be a month before you hear from a guy," said Metoyer.
Marion Custom Box Trucks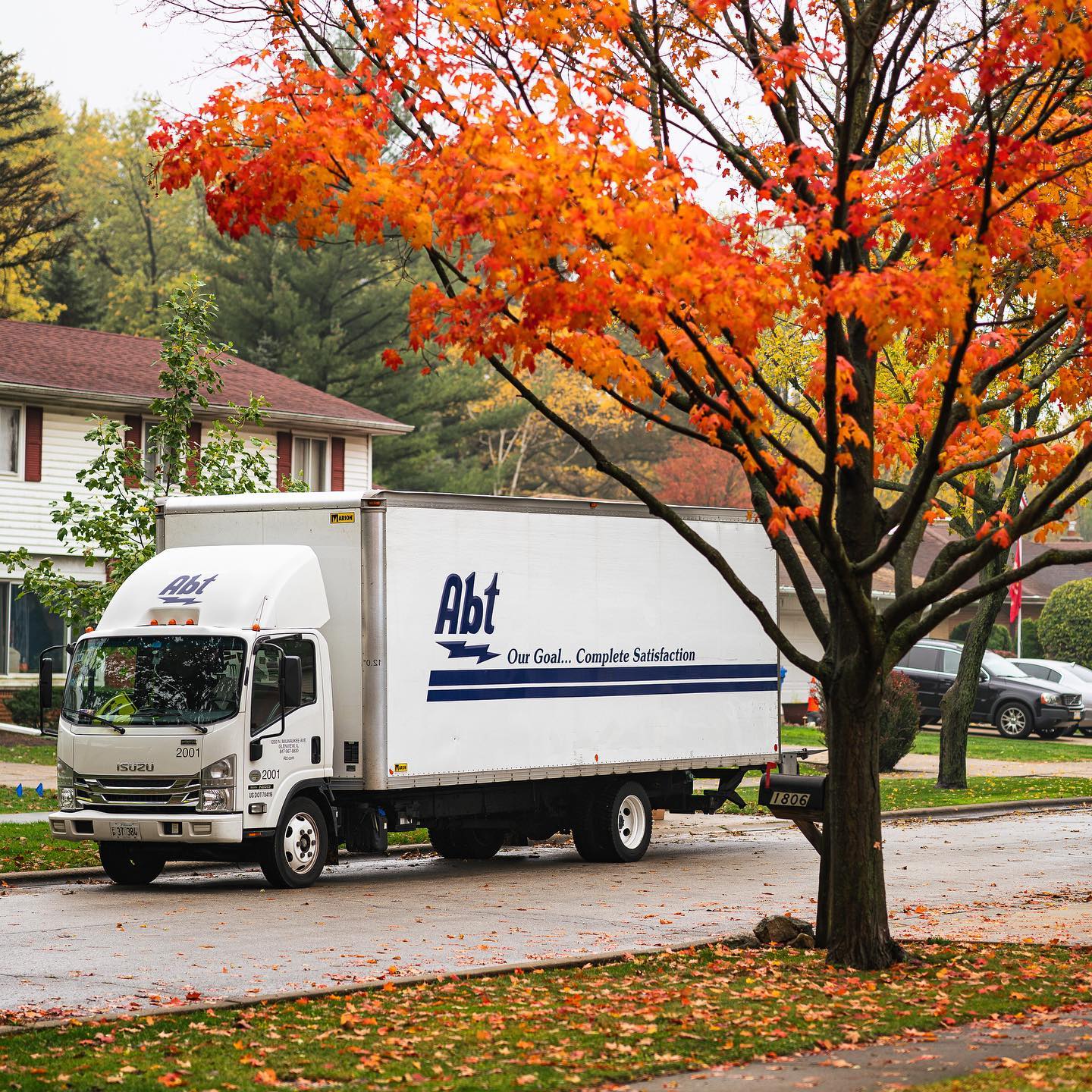 Marion knew the Abt trucks had to match the high end products that they were delivering for the image conscious clientele. After all, every truck is a functional billboard for Abt. To eliminate rust, Marion incorporated galvanized tailgates, galvanized lift gates, stainless steel door hardware and stainless steel door frames. Whiting doors with no external hardware contribute to the streamlined design. The boxes are finished with custom Abt graphics for a uniform, professional look.
Inside every truck is a custom built cabinet that houses a standardized inventory of parts and tools required to carry out the delivery through installation for everything from major appliances to multi-channel audio systems. "It helps out a lot with efficiency when every truck has what it needs. There are no forgotten tools or time wasting trips back to the shop to pick up something," said Metoyer. The cabinets also feature built in inverters for running table saws and charging batteries for other power tools.
Marion incorporated innovative and efficient LED lighting that costs less and lasts longer than traditional alternatives, while creating a brighter, safer workspace within the box. The lighting system features motion sensors to eliminate battery drain and the need to jump start trucks at job sites.