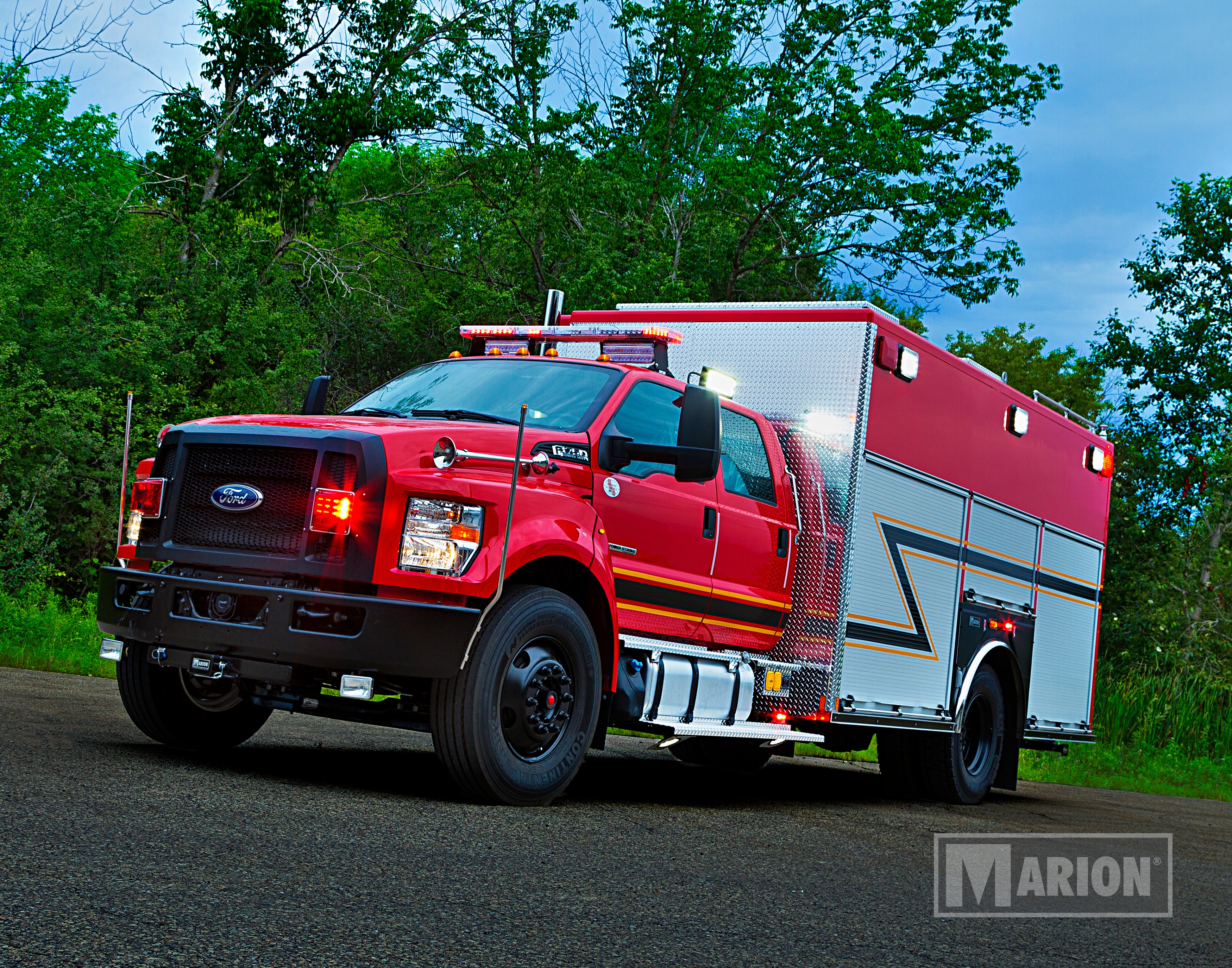 Polk-Jackson-Perry Fire District, located in Polk, OH, recently took delivery of this custom Marion Body Works Combination Rescue truck. In addition to its all-aluminum alloy extruded body, this Combination Rescue comes equipped with:
6.7L Power Stroke V8 Turbo Diesel Engine
2017 Ford F750
RS-16 Walk-In Rescue Squad, Aluminum
Pump, PTO, Gorman-Rupp #03H, 280 GPM
Generator, Generac model GP 6500 E.
350 Gallon Tank, Upf Poly III
Roof Storage Compartment, Top Access, LED
Heater, 40,000 Btu Hot Water
Light Tower, Nightscan Powerlite, 4.5 (15 ft.) - 4000 W., Optimum
Scenelight, Whelen, 900 Series Super LED, High Intensity
14,000lb. Front GAWR
23,000lb. Rear GAWR
Click here to download the drawing.