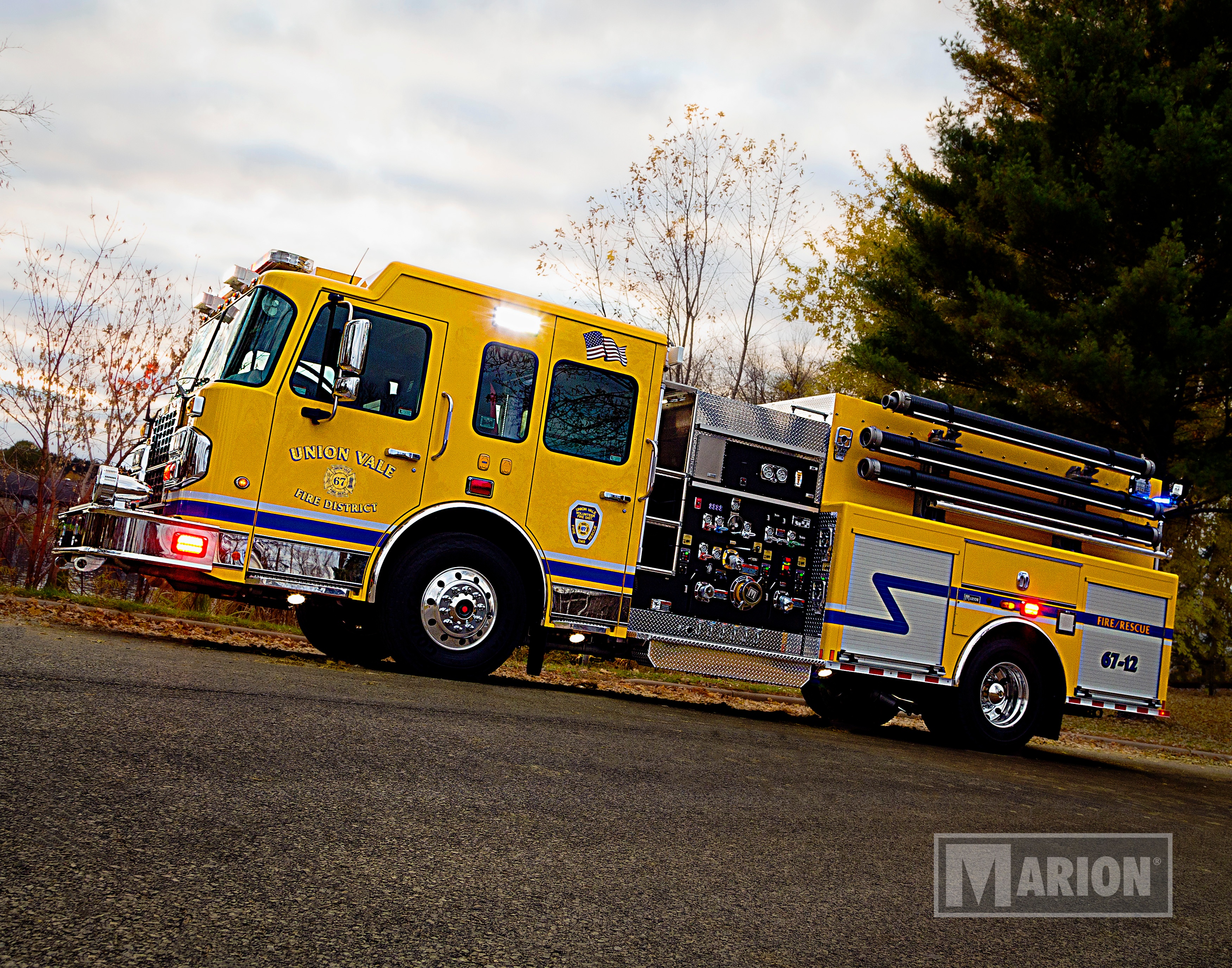 Union Vale Fire District, located in Union Vale, NY, recently took delivery of this custom Marion Body Works Pumper. In addition to its all-aluminum alloy extruded body, this Pumper comes equipped with:
Cummins Diesel Engine 450HP L9
Spartan Metro Star Chassis
Transmission Allison 3000 EVS
Pumper, Midship & Top-Mount, Aluminum
Full Recessed Back, Pumper Body
1000 Gallon Tank, Upf Poly III
1500 Gpm Qmax Pump, Hale
Extend-A-Gun Assembly, XG-18
Refrigerator, 12/120 Volt,
Triple SCBA Bottle Compt In Wheelhousing
20,000 lb. Front GAWR
27,000 lb. Rear GAWR
Click here to download the drawing.