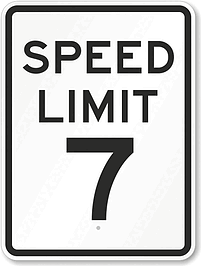 When it comes to designing, engineering and manufacturing customized commercial truck bodies, it's nearly impossible to match Marion's range of capabilities. As we mentioned in our last post, with over 100 years of commercial truck manufacturing experience, if you can name it, we've probably built it. That being said, Marion is still the preferred truck body for customers in a range of different industries today! Our truck bodies are used to transport everything from chemicals to baked goods because they're designed and built to take on any job, on any road.
To help give you a better idea of how we can help your company, we've given you an inside look at how we serve 7 of our 14 most popular industries:
Expedited/Air Freight
In the Expedited & Air Freight business, Marion knows that trucks often visit 20 docks a day, each with fork lift drivers rushing to load. With that in mind, we've designed our trucks to withstand the rigors of the job, and with maximized interior dimensions. As an additional option, we also offer more rugged doors and floors to keep maintenance costs in line.
Moving/Storage & Furniture
In 108 years of building truck bodies, we've learned a few things about what it takes to meet the needs of the Moving/Storage & Furniture business, including:
Maximum cubic feet

Doors designed to keep out the weather

Strong yet lightweight construction

Corrosion-resistant hardware, doors and components

And more!
Casket Hauling
As we speak, there are more than 450 Marion caskethaulers actively in service across the country. Not only do we know what it takes to build a truck that meets the distinct durability needs of this market, but with the ability to design truck bodies to carry anywhere from 4 to 27 caskets, Marion also knows how to exceed the market's performance needs as well.

Mobile Maintenance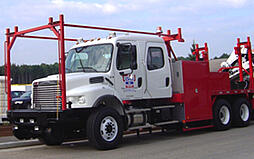 For any business looking for a mobile maintenance vehicle, Marion's expertise is unparalleled. When it comes to designing a truck specifically for maintenance, we understand that customizing the storage space is critical to meeting your specific product and equipment needs. By maximizing your storage space efficiency and accessibility, we know your maintenance professionals will be able to finish their jobs both quickly and safely.
Appliance Delivery



With appliance delivery trucks hitting up to 25 delivery sites each day, our truck bodies are no strangers to abuse. Keeping that in mind, we work hard to design ours with features that ensure the long life of front-end and back-end top caps, thresholds, lifts and floors, and many others. It doesn't just stop there! Understanding the size and weight burden of appliances, we also include the features you need to make loading and unloading simpler and safer.
Laundry Delivery
Don't use just any truck for your laundry transport. Here, we build our laundry trucks to meet our customer's highest standards for durability and flexibility. To help accommodate the extra large, heavy loads your laundry services company frequently transports, our trucks are built with a variety of load-securing options, doors that allow easy access, and lift options that make it easy for operators to manage heavy loads.

Chemical Transport
For companies that need to transport dangerous chemicals, they need a truck body that can do it all. Not only do they need a truck that can safely secure a variety of tanks and other containers, their trucks must also allow easy access and feature extraordinary durability in its on-load and off-load stress points. At Marion, our truck bodies have been designed to address these specific needs – making us the preferred choice of chemical haulers across the country.
To learn more about what sets a Marion commercial truck apart from the rest, download our free guide, "15 Features That Make a Marion Truck Body Your Best Choice"!