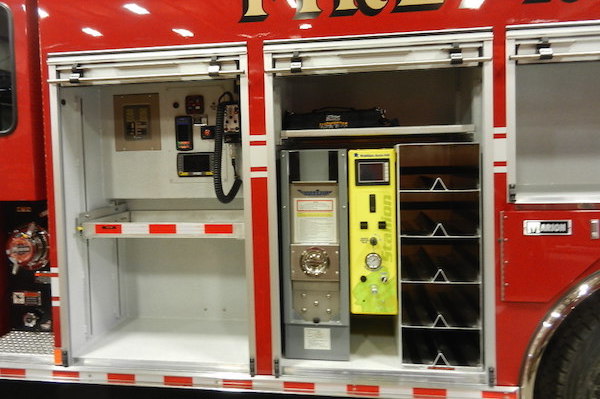 Let's face it: technology is evolving fast and changing the ways we operate in almost every facet of our life.
New technologies are drastically changing the way firefighters approach emergencies and design their fire apparatus, with many of these changes helping firefighters save more lives and work more efficiently. That being said, with any change comes apprehension and uncertainty, and the fire service has certainly built a reputation for being "traditional." It's not always easy to convince a veteran firefighter of new methods, but it's much easier after careful consideration and discussion as to how it truly enhances the operation of your apparatus.
To help you get up to speed with some of the technological advancements that can truly improve your department's operations, here are 7 technologies to consider on your next apparatus:
1. Fill Stations
New technology offered today can now electronically control the cascade system on your apparatus. In a matter of just a few touches on a screen, even novice operators can successfully fill your SCBAs. While you might be used to filling SCBAs by hand, it's hard to argue with technology that removes the possibility of human error.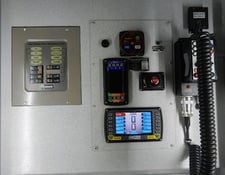 2. Switch Controls
A traditional rocker switch on the chassis console is still a favorite for many veteran operators. These switches often use multiplexing technology to send signals, however, so just because it's a rocker switch, doesn't mean it's not an advanced feature. Customers are beginning to see benefits of touch screen switching, which can be more informative and takes up less real estate, which can be critical to keeping components within easy reach for the operator. Secondary screens can also easily be placed around the apparatus to allow access to the switch controls from areas like the officer seats or pump panel in order to avoid extra trips to the cab.
3. Pressure Governor
In today's fire service, manual cables are virtually extinct. Nowadays, all apparatus utilize SAE J1939 or CAN bus technology to send your throttle controls at the pump panel back to the engine for input. While the old vernier throttle "feel" is available from almost every brand of manufacturer, in reality, today's apparatus are simply better prepared to respond to pump cavitation and help the operator consistently and effortlessly switch between RPM and Pressure.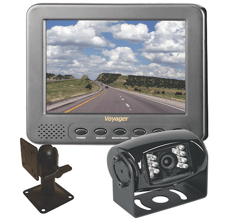 4. Backup Cameras
Though you might not think you need cameras to safely backup your apparatus, just one mistake could cost more than the price of installing a backup camera. Cameras can easily be integrated with switch screen monitors (again reducing the physical space being utilized), and if you prefer the traditional rocker switching, you can find backup cameras that offer folding monitors so you can keep the monitors out of the way when not in use.
5. Safety Devices
With fire trucks being involved in approximately 30,000 crashes each year around the country, there's no reason not to have the most up-to-date safety devices like air bags and electronic stability control.
6. Wi-Fi Connections
Firefighters can now make their rigs a mobile Wi-Fi hot spot. And while this won't necessarily benefit your driver, if any of your missions require on-the-go Internet access, you'll definitely want to consider this option.
7. Charging Devices
One of the most important parts of being a first responder is staying connected and in contact with the rest of your department. In order to do this, you need proper charging equipment to make sure your communication devices stay juiced up. Legislative action has actually helped improve and stabilize the device chargers firefighters use today, and manufacturers are now offering USB ports built into rocker switch locations and other various areas to make sure you can stay powered up and connected.
At Marion Body Works, our builders and designers are constantly trying to figure out how we can incorporate the latest and greatest technology in our apparatus, all in an effort to increase the efficiency and performance of our rigs. The times are a changing as they say, and we want to make sure you have the option to be right there leading the charge.
To learn more about the different apparatus technologies Marion can incorporate into your apparatus, contact your nearest Marion dealer, or call us directly at (715) 754-5261.