Engineering Your Truck
Your journey to a new truck has progressed from a community need, into a concept, then moved through budget meetings and fundraisers. Your team has met with sale professionals and maybe even visited manufacturers, reviewing diagrams, renderings, and quotes. You have finally agreed on a design and are ready to place your order. It's time to sign on the line and get that truck built! With most manufacturers, you'd be right. Marion isn't most manufacturers, we're going to go over the entire project again with our engineering team to validate the designs and preflight the build. Adding this extra step eliminates minor mistakes before they become big production headaches, keeping your build on time and on budget.
Marion's Engineering Department becomes involved in earnest upon your acceptance of the truck bid. Prior to final acceptance, your Technical Sales & Contact Administrator (TSCA) will meet with representatives from our engineering team to verify the 2D Sales drawings, check for errors and come up with the final submittal. You and your team will meet with your TSCA, and our Engineering team to critique any changes that have been made to the truck. Upon your approval, the designs are released to engineering. Your TSCA will then meet with our full team of electrical, plumbing and mechanical engineers to bring your vehicle to life.
The Body Department will convert the 2D sales drawings to the 3D engineering renderings for fabrication of the truck, while the electrical engineers make CAD drawings for the wiring harness and plumbers design the piping plan. The engineering team will work together to develop interconnected systems for control panels and consoles, preflighting layouts and verifying components. This will include going over the order item by item and verifying special items. They will generate engineering drawings and/or specification sheets for any special order parts or components that are included, create diagrams for special options and create custom harness prints for any options that require them. Chassis modifications and equipment installations will be finalized and then reviewed by the entire team before placing orders for components and scheduling fabrication.
While it sounds like a monumental effort, Marion has finely tuned the process so that an approved submittal is transformed into a completed blueprint in just eight working days.
"We assist sales early on and provide support to the TSCA throughout the quoting and specifying process to achieve the cleanest spec possible," said Josh Richling, Electrical Designer. "By getting involved early, we can work around potential problems before they become engineering nightmares." Once the final prints are approved, the purchasing department and fabrication team will create the part delivery and manufacturing schedules. The engineering team, along with the TSCA will continue to support the fabrication team through every weld, rivet, and coat of paint.
This streamlined system has been perfected over years of dedication and craftsmanship.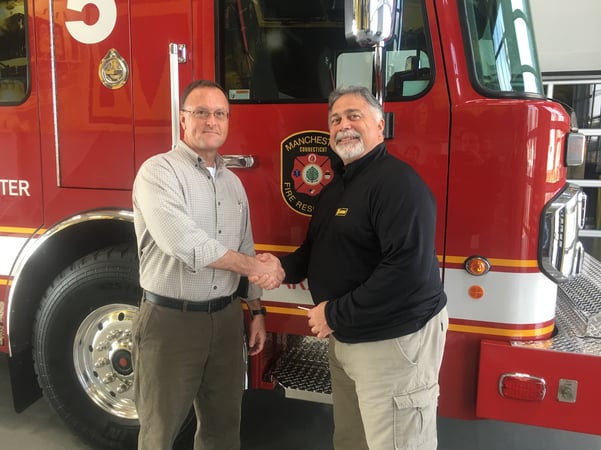 ---
Media
See why Marion is Different.
Load our custom trucks with features you need. Let us fabricate your dream pumper, tanker, rescue or Aerial from start to finish based on a deep understanding of your needs. With Sharp attention to detail and quality construction, our safe, high-performance trucks are built to last.
---
Marion In Action:
Below are some pictures of a second alarm fire on 12-27-17.
Total Marion trucks on the scene = 10
3- Pittstown Fire Department
3- Raymertown Fire Department
1- Mountain View Fire Department
1- Center Brunswick Fire Department
2- Johnsonville Fire Department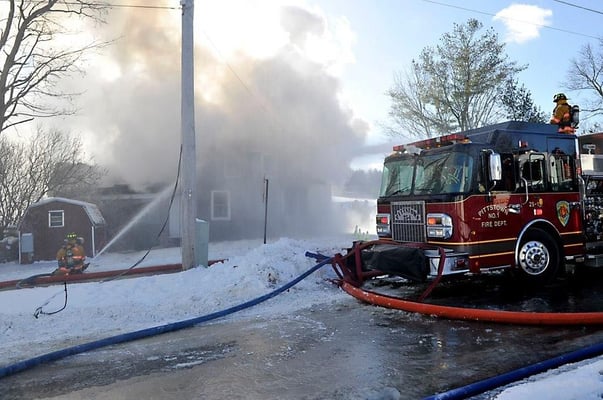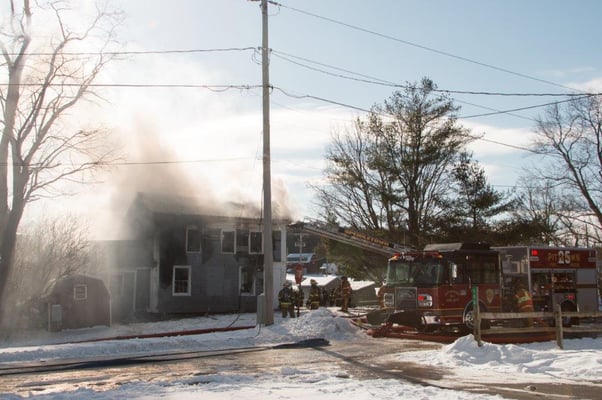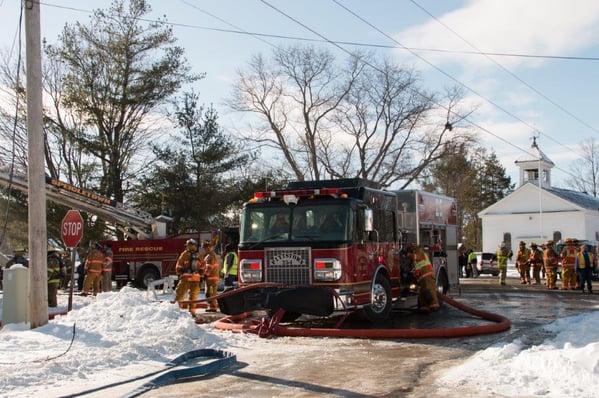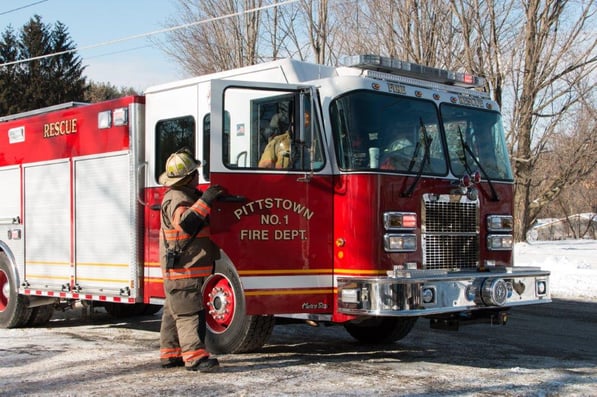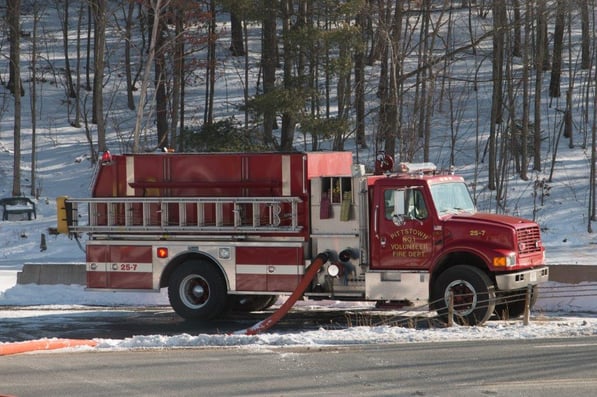 Thanks for checking out our blog! Get the latest updates and news on our Facebook page.
---