Building Your Truck
In just ten working days, your truck has been transformed from a 2D drawing to a complete set of 3D engineering renderings for every system, laser cut part and precision weld. The Chassis and engine have been ordered, along with the all the materials and vendor supplied components. In the next 12 weeks, electronic data will become fully functional piece of firefighting apparatus awaiting your inspection in our state-of-the-art delivery bays.
"Marion is different," said Ross Fischer, Production Manager for Fire & Emergency, "It's important to be open to ideas on both sides. We will listen to you, and if you're willing to listen to us, together we will get your truck to work." Of course, before we hand you the keys, our highly skilled fabrication team will to have turn raw materials and certified components into a fire truck.
While we're building your truck we are also building Marion's reputation for quality that stretches back 113 years. One key element is our continuity in personnel with employees like electrician Rick Hidde who has been with us since 1968 and final assembly lead Pete Pockat who has been at Marion for 30 years. "It means so much to have guys like Rick and Pete," said Fischer. "They are our history, they've seen it and done it. Every truck is different, and the younger guys might not have seen a particular application or adaptation. Everyone knows to go ask Pete and Rick. We've had customers call with questions about trucks we built years ago, somehow they remember it."
Production Manager Fischer will convene an initial meeting with engineering and each of the four build team leaders. They will review the engineering specs and give input based on their fields of expertise. The approved plans will be sent to computer terminals on the shop floor in the Frame Up, Plumbing & Chassis Modification, Electrical and Final Assembly departments. Over the next three months, more than 30 highly skilled craftsmen will build your truck practically from the ground up. Their orchestrated movements will circle around the truck chassis, adding parts and assemblies until its bare bones become the customized unit you've ordered.
Body panels and supporting structural tubing will be laser cut from military grade aluminum stock in the Fabrication department and Frame Up will weld and construct the body. Simultaneously, the Plumbing department builds and plumbs the pump module and electricians wire it once the completed module is set in place on the chassis. When the body comes back from the paint department and is set on the chassis the doors, lights and diamond plate are installed. The Final Assembly department will then install water tanks, generators, and other components as specified.
At this point, the nearly completed truck enters the testing phase where the pumping system is filled with water, fired up and checked for leaks. Upon in-house approval by the Production Manager and Department Leads, your truck will be submitted for third party testing under full power. We will then finish off the tags and covers, trimming out the vehicle and getting it ready for inspection first by the team Leads to make sure it meets the engineering specs, then by the sales team for our final approval. When, and only when, the truck passes every one of our in-house quality control standards, we'll invite you to do the same in our state-of-the-art delivery bay. Marion has been delivering on promises for 113 years, what would you like to order?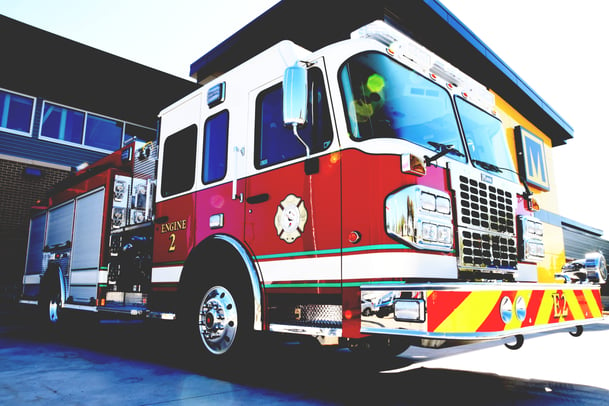 ---
Media
See why Marion is Different.
Load our custom trucks with features you need. Let us fabricate your dream pumper, tanker, rescue or Aerial from start to finish based on a deep understanding of your needs. With Sharp attention to detail and quality construction, our safe, high-performance trucks are built to last.
---
Recent Orders:
East Fishkill Fire District - Pumper
East Fishkill Fire District - Pumper
East Whiteland Vol. Fire Associates - Pumper
Holliston Fire Department - Rescue Squad
Town of Guilford - Rescue Squad
Brooktondale Fire District - Pumper
East Fishkill Fire District - Aerial

East Whiteland Vol. Fire Associates - Pumper

Saxeville Springwater Vol. Fire Company Inc. - Pumper
Thanks for checking out our blog! Get the latest updates and news on our Facebook page.
---