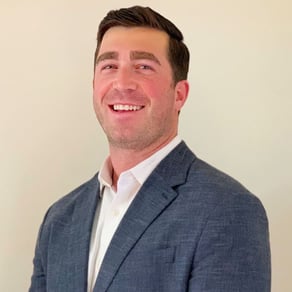 Marion Body Works, is excited to announce the hiring of Kevin Ignacio as Director of Business Development. Kevin, son of Marion President Curt Ignacio, is looking forward to joining the family-owned business after years of involvement with Marion as a member of the Board of Directors and past Finance and Operations internship.
In this role, Kevin will be an integral part in moving Marion Body Works forward and ensuring continued execution of its strategic plan. Kevin will have key accounts transitioned to his management and will be involved in cultivating new customers. His impact will be felt across all product lines and business practices at Marion.
Kevin brings a diverse background and skill set to Marion Body Works. He graduated from the University of Georgia with degrees in both Finance and Sports Management. Upon graduating, he was in sales with Techtronic Industries, a multinational power tool conglomerate in Atlanta, GA before moving into the finance industry where he held various roles in the Corporate Treasury and CFO Group of Ally Financial in Charlotte, NC.
Marion Body Works is a family owned and operated company. Kevin's employment represents the third generation of family involvement in the business. Curt Ignacio, President & CEO, said, "We are incredibly excited about the addition of Kevin to the already strong team we have in place. He brings a dynamic skill set and new perspectives that will help ensure Marion's continued growth. As a third generation family member, his presence demonstrates the family's commitment to Marion Body Works for the long term."
Watch this video to learn more about Marion's plans for the future.
(Pictured: Kevin Ignacio)