Marion Body Works has been around since 1905. Since Bud Simpson purchased the company in 1980, Marion has grown both in manufacturing space and employee capacity over the decades to what it is today. Since Bud's ownership, Marion Body Works has stayed, and continues to stay, in the Simpson/Ignacio family. Through close work with the entire family, board of directors, and executive team, the next generation of family members are diligent in their efforts to learn and provide advice to prepare for the future.
The Next Generation of Marion Body Works
As Marion Body Works has developed over the years, plans and guidelines by the family have been put in place to better shape their incoming generations. Including the third generation in company functions, board meetings, executive meetings, and sales functions have been crucial in their development and association with those at Marion Body Works. Building connections and providing key insight into what is going right or what could use some new thought has been beneficial to the company's long-term plans.
Marion's future and family ownership will continue to be strong! Check out the video to see how Marion is currently including the next generation of family members!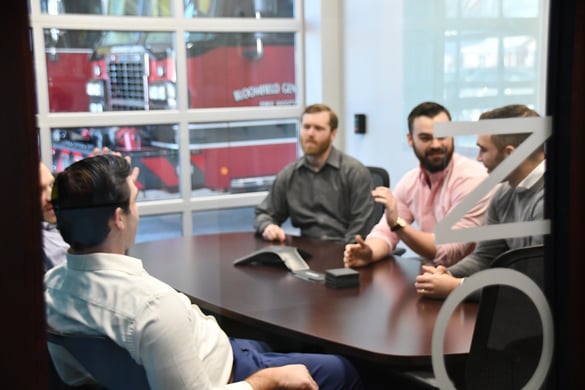 About Marion Body Works
Marion Body Works manufactures Fire & Emergency Apparatus, Commercial Truck Bodies, Aluminum Custom Cabs, Custom Engineered Vehicles, and Defense Products for customers across the country. Marion has been privately owned, family operated, and continuously operated in Marion since they were founded in 1905. Marion specializes in all aluminum products, with more experience in this area than any other U.S. manufacturer. The company's capabilities include aluminum and steel fabrication, welding, plumbing, foam insulation, hydraulics, electrical and electronic controls, and painting.