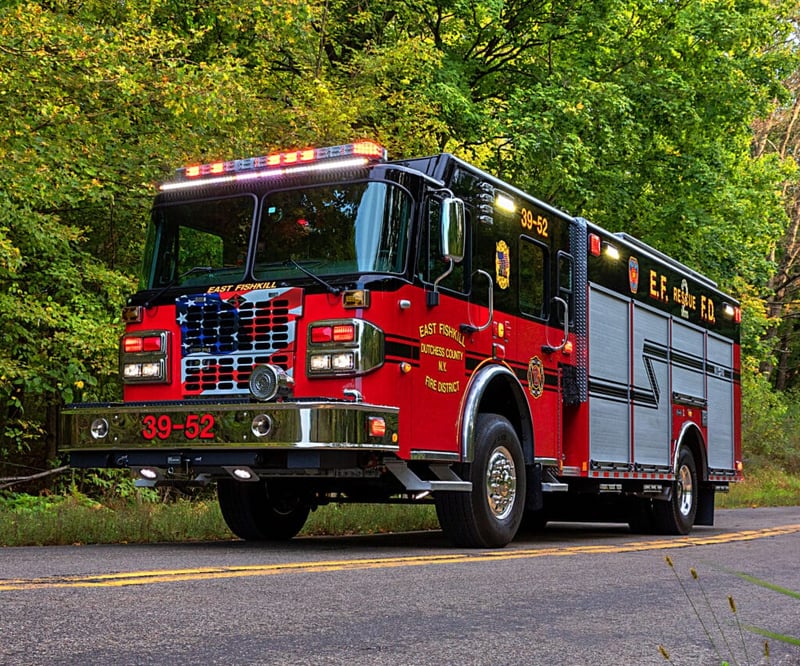 There are plenty of reasons why Rescue Pumpers have evolved into an essential tool in today's fire service. As more and more fire departments see an increase in their response area and service responsibilities, it's the perfect multifunctional apparatus that allows departments to kill two birds with one stone. You're able to fulfill all the water-carrying duties of a Pumper, while also having the storage capabilities and versatility of a Rescue.
Combining a Fire Pumper with a Rescue Truck
Of course, combining these two unique apparatus into one functional machine is no simple task. Our engineering team has spent many years perfecting these limited-space storage designs, and we're constantly looking for new ways to improve. You shouldn't have to sacrifice quality for functionality, and despite their smaller water tanks and storage compartments compared to our traditional Pumpers and Rescues, a Rescue Pumper by Marion (RPM) provides departments with the best of both worlds.
And to clue you in on what makes these Rescue Pumpers so versatile, here's a list of the 5 Rescue Pumper features that make it such a highly functional apparatus:
1. Rescue Pumper Storage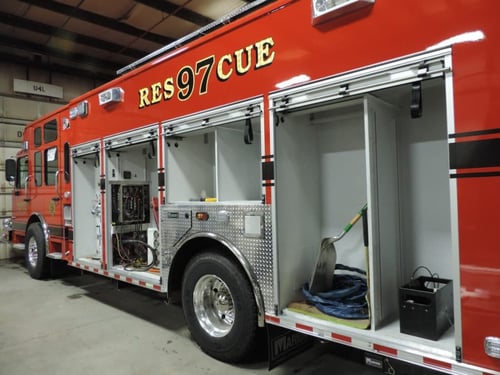 Carrying more gear to the scene means you need space. A Rescue Pumper typically has at least 2' deep compartment full height, meaning the limitations and flexibility of traditional engines are exceeded so you can access your tools from the ground. This gives you more flexibility to carry more tools that you might not have space for on a typical engine.
2. Hosebed Width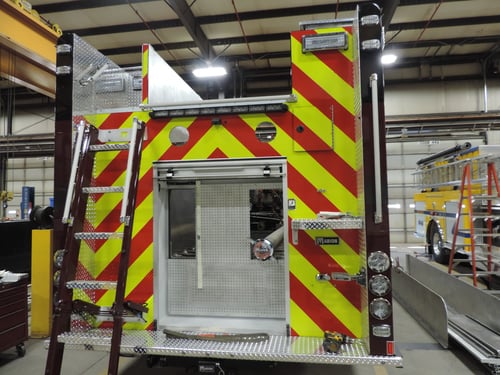 Rescue Pumpers typically use a wider hosebed. This creates more flexibility for roof top compartments, without sacrificing the space needed for hose storage. The wider body also makes it convenient to use egress ladders, which provide easier access to higher hosebeds.
3. Enclosed Pump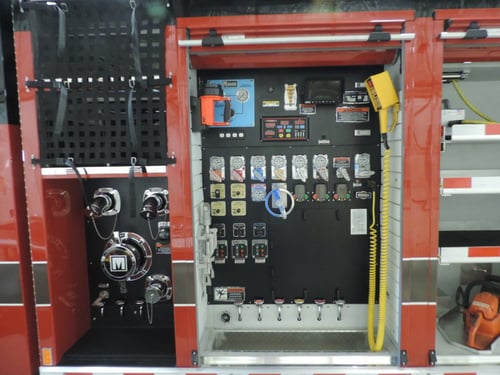 Having controls out of the elements and protected from road debris and harsh weather not only make the pump easier to operate, but also less painful on the wallet with fewer costly repairs.
4. Shorter Wheel Base Makes Rescue Pumpers Maneuverable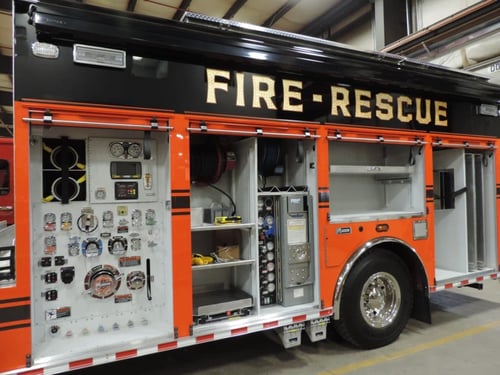 Larger apparatus in congested cities and rural response areas both require more maneuverable applications. By integrating the pump into the body compartments, Rescue Pumpers are typically shorter wheelbase vehicles, and thus more maneuverable.
5. Transverse (Two-Direction) Storage for Long Equipment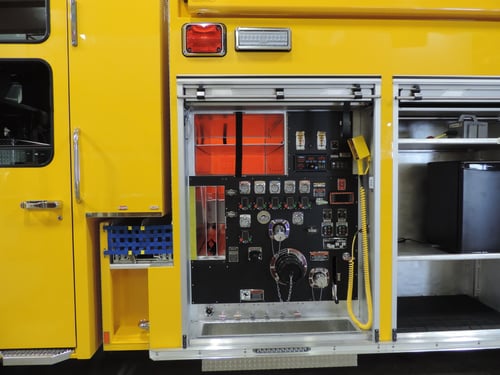 Rarely can you find the ability to store long, bulky equipment on a traditional Pumper. With a Rescue Pumper, however, you'll easily have space for items such as stoke baskets, long boards, and rescue jacks.
For more information about our versatile Rescue Pumper options, please talk to your nearest Marion dealer, or contact us personally at (715) 754-5261.